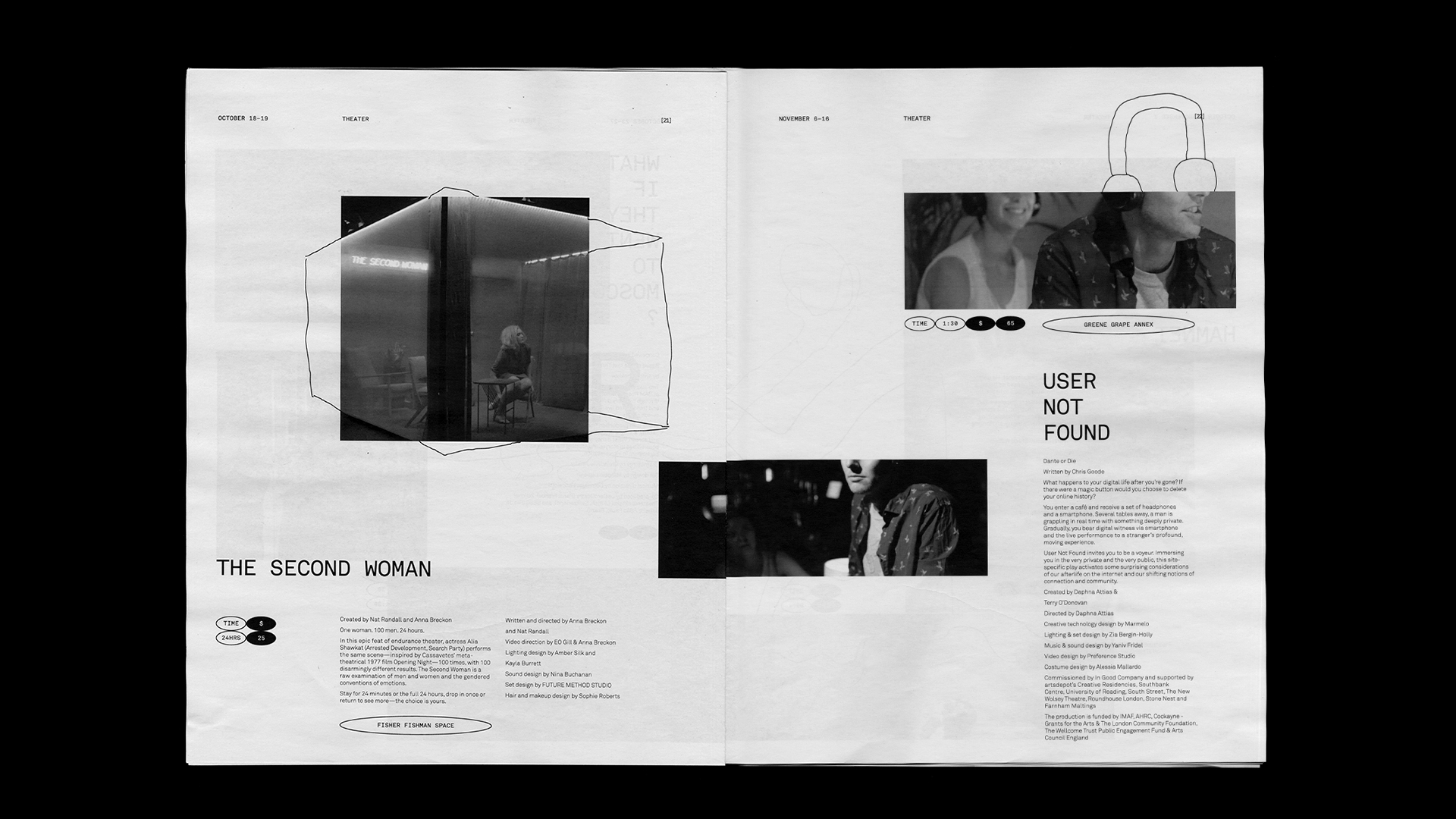 For this interpretation of the festival's program, my intent was to create a publication that felt both loose and refined, capturing what I consider to be the character of NYC-both sophisticated and gritty at the same time. The cover incorporates all of the illustrations used throughout the piece, in the same place they are found in the layout.

I started the process by collecting images for each performance and finding visual relationships between them. I started to notice an element of humor was working, so I leaned into that direction while at the same time adopting a more minimal compositional approach.

The illustrations began to bring the publication cohesion, and I used them to inform my composition as well. I developed a system of losenges as a tool to organize the chunkier bits of content such as times and prices.